15-Minute Meals: Quick and Delicious Recipes for Busy Days
Quick and Easy Breakfast Recipes
Looking for some delicious and hassle-free breakfast ideas? Look no further! These 15-minute meals will satisfy your cravings while fitting into your busy schedule.
Healthy breakfast burrito
Start your day with a nutritious and flavorful breakfast burrito. Simply scramble some eggs or tofu with your favorite vegetables and wrap them in a whole wheat tortilla. Top it off with salsa, avocado, and a sprinkle of cheese for added flavor. This protein-packed meal will keep you energized throughout the morning.
Avocado toast variations
Avocado toast has become a popular breakfast option, and for good reason. Mash some ripe avocado onto a slice of whole grain bread and get creative with your toppings. Add sliced tomatoes and a sprinkle of salt and pepper for a classic version. Or try adding some smoked salmon and a squeeze of lemon juice for an extra burst of flavor. The possibilities are endless!
Berry and yogurt bowl
For a refreshing and nutritious breakfast, try a berry and yogurt bowl. Simply mix your favorite berries with some yogurt and sprinkle with granola or nuts for added crunch. This colorful and balanced meal is packed with antioxidants, vitamins, and calcium. It's the perfect way to start your day on a healthy note.
So, whether you're in a rush or simply want a quick and delicious breakfast, these 15-minute meals have got you covered. Give them a try and enjoy a satisfying start to your day!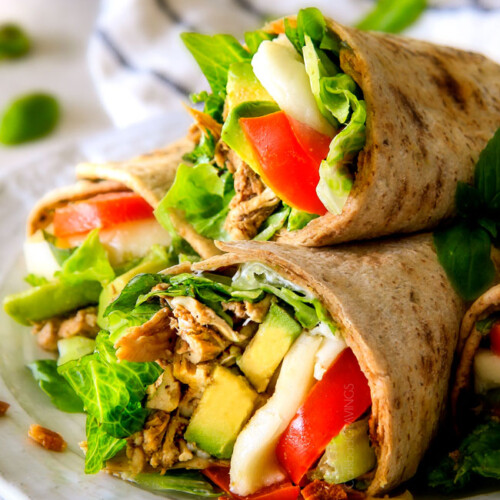 Speedy Lunch Options
Are you in need of quick and delicious lunch ideas that you can whip up in just 15 minutes? Look no further! We have some mouthwatering recipes that will satisfy your taste buds without taking up too much of your time.
Mediterranean chicken wrap
This recipe combines the savory flavors of grilled chicken, fresh veggies, feta cheese, and tangy tzatziki sauce all wrapped up in a soft tortilla. Simply marinate the chicken in Mediterranean spices, grill it to perfection, and assemble all the ingredients in the tortilla. It's a wholesome and satisfying lunch option that will transport you to the shores of the Mediterranean.
Caprese salad with a twist
If you're craving a refreshing and light lunch, this Caprese salad with a twist is the answer. It takes the classic Caprese salad and adds a delicious twist by incorporating avocado and balsamic glaze. Just slice some ripe tomatoes, mozzarella, and avocado, drizzle with olive oil and balsamic glaze, and sprinkle with fresh basil. It's a vibrant and flavorful salad that can be prepared in no time.
Vegetable stir-fry
For a quick and healthy meal, a vegetable stir-fry is a go-to option. Chop up an assortment of colorful veggies like bell peppers, broccoli, carrots, and snap peas. Stir-fry them in a hot pan with garlic, ginger, and soy sauce for a few minutes until they are tender-crisp. Serve it over steamed rice or noodles for a satisfying lunch that is packed with nutrients.
With these 15-minute meal recipes, you can enjoy a delicious and wholesome lunch without spending hours in the kitchen. Give them a try and you'll see that fast cooking doesn't mean compromising on flavor or nutrition.
Dinner in a Dash
One-pot pasta with veggies
Are you tired of spending hours in the kitchen preparing dinner? With this quick and easy one-pot pasta with veggies recipe, you can have a delicious meal on the table in just 15 minutes. Simply throw all the ingredients into one pot, cook, and you're done!
Sheet pan shrimp fajitas
Looking for a flavorful and healthy dinner option? Try these sheet pan shrimp fajitas. With just a few ingredients and minimal prep time, you can have a satisfying meal in no time. Simply toss the shrimp, bell peppers, onions, and spices onto a sheet pan, pop it in the oven, and voila! Dinner is served.
Teriyaki salmon with roasted veggies
Craving a delicious and nutritious meal? This teriyaki salmon with roasted veggies is the perfect choice. In just 15 minutes, you can have tender and flavorful salmon paired with perfectly roasted vegetables. Simply marinate the salmon in a homemade teriyaki sauce, then roast it alongside your favorite vegetables for a quick and satisfying dinner.
So, whether you're short on time or just looking for quick and tasty meal ideas, these 15-minute recipes are a lifesaver. Give them a try and enjoy a delicious dinner without the stress and hassle of spending hours in the kitchen.
Wholesome and Fast Snack Ideas
Energy-boosting trail mix
Looking for a quick and healthy snack to satisfy your hunger and give you an energy boost? Try making your own trail mix in just 15 minutes! Combine a handful of nuts, like almonds or cashews, with dried fruits like cranberries or raisins. Add some seeds, such as pumpkin or sunflower seeds, for an extra nutrient punch. If you like a touch of sweetness, sprinkle in a bit of dark chocolate or coconut flakes. Mix it all together, and you've got a delicious and nutritious snack that will keep you going throughout the day.
Protein-packed smoothie
No time for a sit-down meal? Whip up a protein-packed smoothie in no time. Combine a scoop of your favorite protein powder with a banana, some Greek yogurt, a handful of berries, and a splash of almond milk. Blend it all together until smooth, and you've got a filling and refreshing snack that is packed with nutrients. Customize it by adding spinach or kale for extra greens or a spoonful of nut butter for added richness.
Homemade hummus with veggie sticks
Looking for a savory and satisfying snack? Make your own hummus and serve it with fresh veggie sticks. In just 15 minutes, you can blend together chickpeas, garlic, lemon juice, tahini, and olive oil to create a creamy and flavorful dip. Cut up some carrots, cucumber, and bell peppers to dip into the hummus. This snack is not only delicious but also packed with fiber, vitamins, and minerals.
With these 15-minute snack ideas, you don't have to sacrifice nutrition for convenience. Enjoy these wholesome snacks that will keep you energized and satisfied throughout the day.
Desserts in Minutes
Microwave mug cake
When you're craving a sweet treat but don't have the time or energy to bake an entire cake, a microwave mug cake is the perfect solution. In just 15 minutes, you can have a warm, moist, and delicious cake all to yourself. Simply mix a few pantry staples like flour, sugar, cocoa powder, and milk in a microwave-safe mug, and pop it in the microwave for a couple of minutes. Top it off with some whipped cream or a scoop of ice cream, and you'll have a decadent dessert in no time.
Fruit skewers with chocolate drizzle
If you're looking for a healthier option that still satisfies your sweet tooth, fruit skewers with a chocolate drizzle are a fantastic choice. They're quick, easy, and bursting with flavor. Simply thread your favorite fruits like strawberries, pineapple, and grapes onto skewers, and drizzle them with melted chocolate. You can also add some shredded coconut or chopped nuts for an extra crunch. Not only are they delicious, but they also make for an impressive and colorful dessert that's perfect for parties or a quick snack.
So, the next time you're in a rush but still want to indulge in a delicious dessert, try these 15-minute recipes. With just a few simple ingredients and a short amount of time, you can satisfy your sweet cravings and impress your taste buds.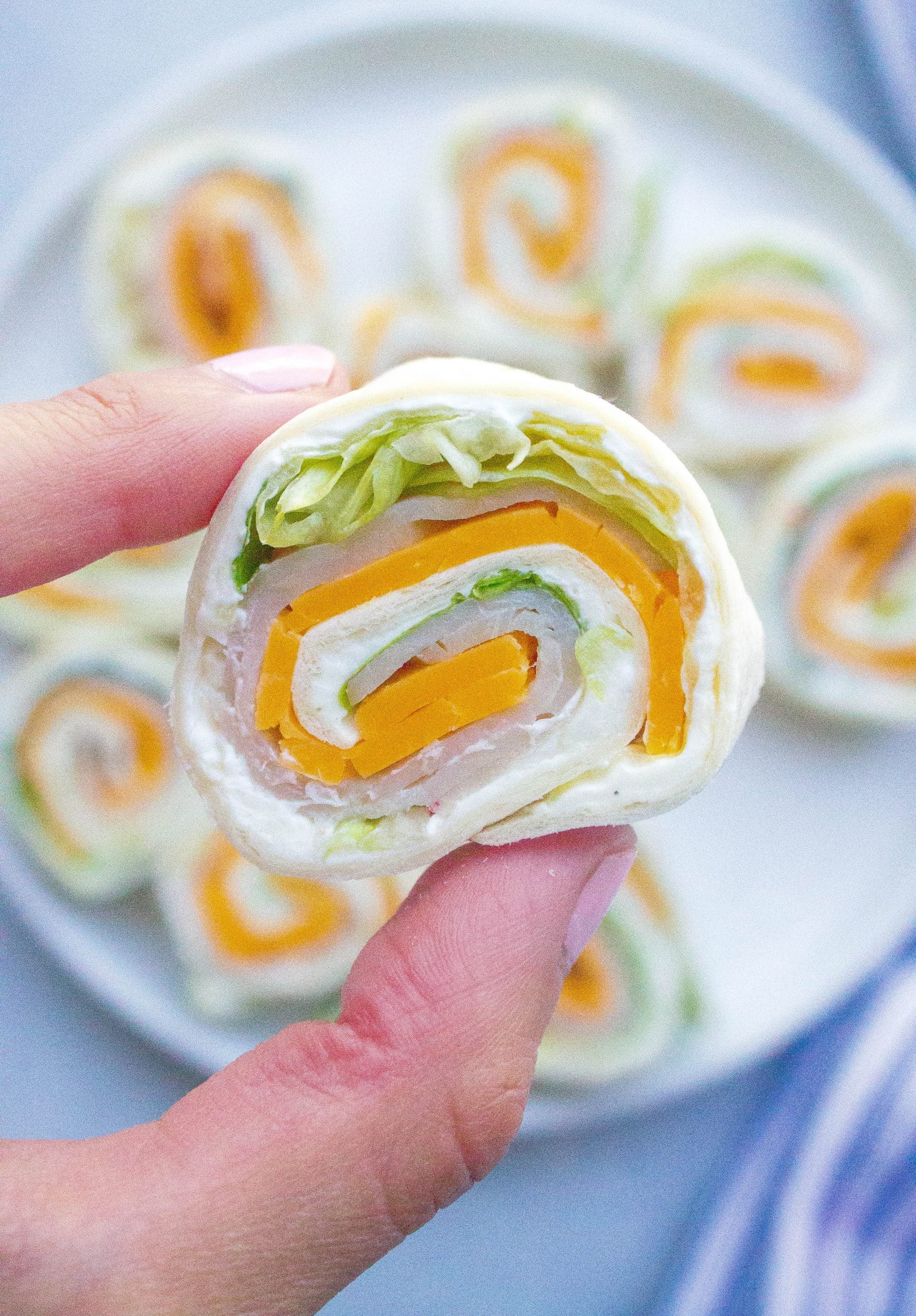 As a busy parent, you may find yourself struggling to prepare quick and delicious meals for your kids. Fortunately, there are plenty of kid-friendly 15-minute meal recipes that can save you time and satisfy even the pickiest eaters.
Turkey and cheese roll-ups
These roll-ups are a simple and nutritious option that your kids will love. Start by laying out a tortilla and spreading a layer of cream cheese or mustard on it. Next, add a few turkey slices and a slice of cheese. Roll it up tightly and cut it into bite-sized pieces. Serve with some fresh veggies or fruit on the side for a complete meal.
Pizza quesadillas
Who doesn't love pizza? With this recipe, you can have a delicious and kid-friendly meal ready in just 15 minutes. Start by heating a tortilla on a skillet over medium heat. Spread some marinara sauce on one side of the tortilla and add your favorite toppings such as cheese, sliced pepperoni, or veggies. Fold the tortilla in half and cook for a few minutes on each side until the cheese is melted and the tortilla is crispy. Cut into triangles and serve with a side of marinara sauce for dipping.
With these easy and quick 15-minute meal recipes, you can save time in the kitchen while still providing your kids with healthy and delicious meals they'll enjoy.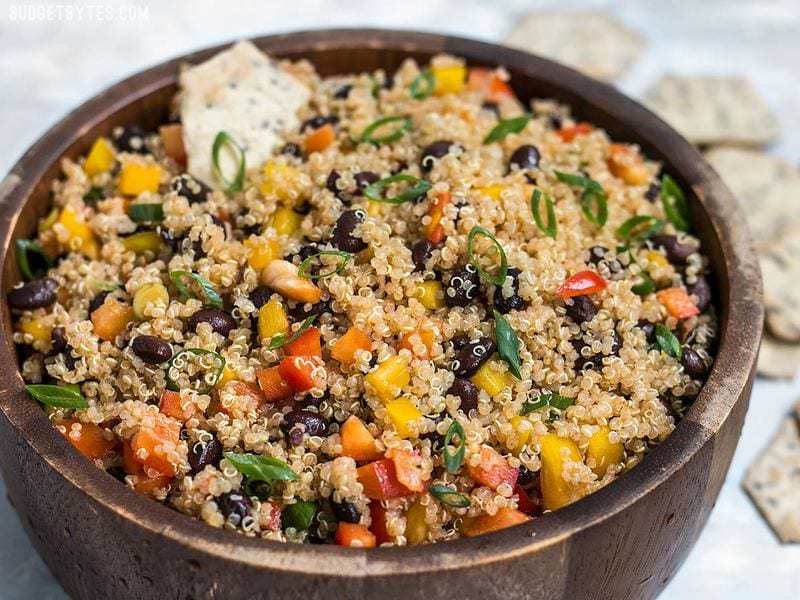 Vegan and Vegetarian Options
Quinoa and black bean salad
Looking for a quick and nutritious vegan meal? Try whipping up a flavorful quinoa and black bean salad in just 15 minutes! Cook quinoa according to package instructions and let it cool. In a bowl, mix together cooked quinoa, rinsed black beans, diced tomatoes, chopped bell peppers, sliced red onions, and a handful of fresh cilantro. For the dressing, squeeze the juice of a lime, add a drizzle of olive oil, salt, pepper, and a pinch of cumin. Toss everything together and enjoy a refreshing and protein-packed salad!
Chickpea curry
For a satisfying vegetarian option, a 15-minute chickpea curry is a must-try! Heat a tablespoon of oil in a pan over medium heat. Add minced garlic, chopped onions, and diced bell peppers. Sauté until softened. Add drained and rinsed chickpeas, a can of diced tomatoes, a splash of vegetable broth, and your favorite curry powder or paste. Simmer for a few minutes until the flavors meld together. Serve over steamed rice or with warm naan bread for a delicious and hearty meal.
With these easy-to-make vegan and vegetarian options, you can enjoy a nutritious and flavorful meal in just 15 minutes! Perfect for those busy days when you need a quick and healthy dish on the table. Give these recipes a try and satisfy your taste buds with minimal effort.

Conclusion
Now you have the tools to whip up delicious meals in just 15 minutes! By following these quick and simple recipes, you can save time while still enjoying a satisfying and flavorful meal. Remember to plan your meals in advance, have your ingredients ready, and make use of time-saving techniques like prepping and multitasking.
Don't let a busy schedule prevent you from eating well. With these 15-minute meal recipes, you can easily incorporate healthy and delicious dishes into your daily routine. Experiment with different ingredients and flavors to keep your meals exciting and varied.
FAQs for quick meal preparation
1. Can I modify the recipes to accommodate dietary restrictions?
Absolutely! Feel free to substitute ingredients according to your dietary needs. For example, you can use gluten-free pasta, substitute dairy milk with a plant-based alternative, or use tofu instead of meat.
2. Can I double or triple the recipes?
Certainly! If you want to make larger portions to have leftovers or feed more people, you can easily double or triple the ingredients. Just adjust cooking times accordingly.
3. Can I freeze leftover meals?Yes, many of these recipes are freezer-friendly. Simply portion out the leftovers into airtight containers or freezer bags and store them in the freezer for future use. Thaw and reheat when ready to enjoy.
4. Can I meal prep using these recipes?Absolutely! These recipes are perfect for meal prep. You can cook a batch of meals in advance and portion them out into individual containers for easy grab-and-go options throughout the week.
Enjoy your quick and delicious meals!